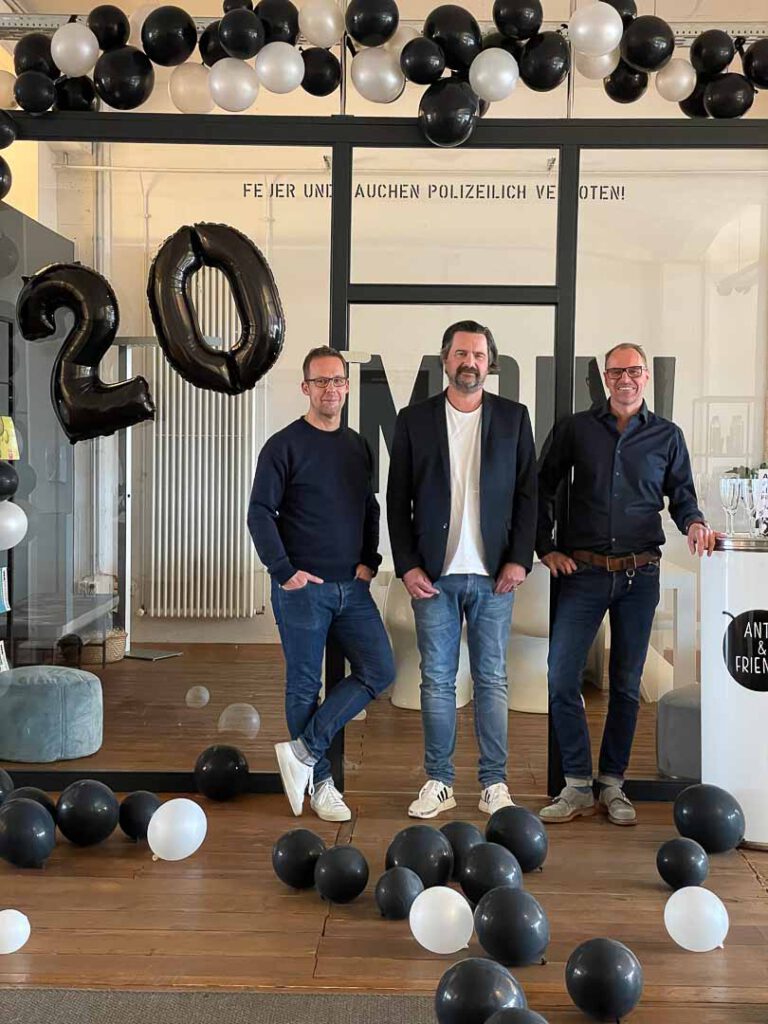 CREATION
Our managing directors Holger Zucker, Claus Tschanter and Hendrik Gasse met in Bremen when they were students. Alongside their studies, they worked together in an agency in the field of merchandising and quickly realised that this was exactly their thing.
FOUNDATIONS
They laid the foundation for ANTS & FRIENDS in Bremerhaven in May 2001, and five years later they moved back to their hometown of Bremen, to their current company headquarters in Speicher 1 in the Überseestadt. After more than 20 years of company history, the ANTS & FRIENDS team can look back on many long-standing business relationships, consistent contacts and exciting projects.
PRINCIPLES
Claus, Hendrik and Holger have always remained true to their principles of cooperation – both within the team and with their clients. Teamwork, passion and motivation.
DO YOU HAVE A GOOD IDEA FOR PROMOTIONAL PRODUCTS?
Together we will find the perfect give-away for your company!